Good Morning Everyone,
Given that yesterday was Fat Tuesday and we have Carnival and Mardi Gras going on I thought this would be an appropriate time for these confessions.
I confess my first "real" drink was when I was 16 at New Years. I was with my parents and the drink was Asti. I got sick not long after. #notsmooth
I confess my favorite drinks are usually mixed ones. I'm a big fan of Margaritas and Bloody Mary's.
I confess that I have only been hungover a couple of times. However it is because of those times I'm not a drinker. Seriously this is me....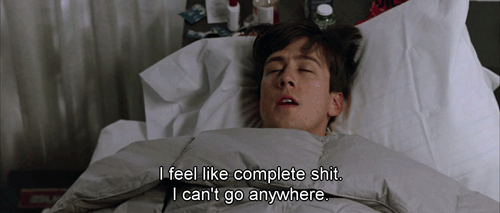 I confess I play beer pong with hard alcohol. Usually Rum or Vodka. I have no taste for beer.
I confess that I am a very giggly and happy drunk girl. I tend to hug everyone and be very silly. I will also sing....A LOT.
I confess that my favorite drinking story involves two of my best friends and a fridge full of jello-shots.
I confess that the confession above will be discussed at a later date and that was a teaser confession. #sorrynotsorry
Happy Confession Day Everyone! Don't Forget to Linkup!