Good Morning Everyone,
It is once again time for the best post of the month!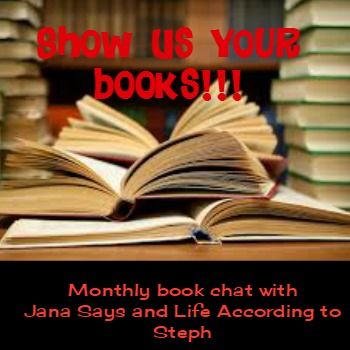 Here are my September Reads:
Unnatural Creatures by Neil Gaiman- This is actually a book of short stories and as some of you may know I have a love/hate relationship with short stories. One one hand they can be brilliant and on the other they feel rushed and unfinished. This book had a mix of both but I am happy to say that most of the stories were completely brilliant and there was only one that just bored me to tears so I gave up and moved on to the next. I am a recent follower of Neil Gaiman. Yes I had seen Stardust the movie and loved it and I had seen Coraline and enjoyed it but I had never read anything by him until this year. I can say that I very much enjoy his sense of magical and strange. This book is filled with that sort of thing and I highly recommend for those that have a love of the truly strange and wondrous creatures.
You're Never Weird on the Internet (Almost) by Felicia Day- I wanted to love this book more than I did. While I was very interested in one of my favorite female actor/director/writer/producers and wanted to know her story this was prone to a lot of tangents. It was also at times too nerdy for even me. I I struggled to finish simply because it too SO LONG to get to the point. However I do admire that she doesn't gloss over the not so pretty parts of her journey. She openly admits the dysfunctional moments of her life. She goes into detail about how online gaming was an addiction and even reveals just how much work she put into something that to most people doesn't even understand. (World of Warcraft) My favorite section by far was when she decided to write the pilot for The Guild and then made it happen on YouTube. I love how she and the others involved threw themselves into a project that they literally were doing for free. It was awesome that she managed to make something from nothing. Long story short, I so admire Felicia for her work ethic and I think she is very talented but this book was just okay for me.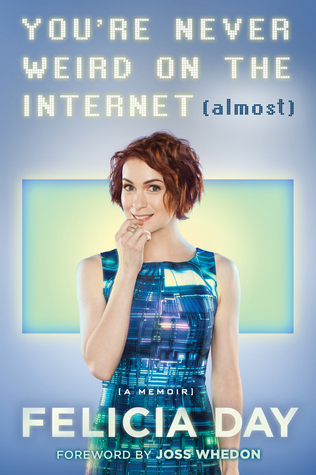 Why Not Me? by Mindy Kaling- I read Kaling's first book and enjoyed it well enough. I liked her story even though it seemed repetitive at times. I picked this one up simply because I thought that she must have more to say that somehow got edited out of the first book. Well....not so much. I really felt like this was just a rehash of the same book. Same points....same struggles........and a whole lot of The Mindy Project fluff. Now this might not bother some but I personally did not even make it through the first episode of The Mindy Project. I didn't like any of the characters and it just felt like a Scrubs/Grey's Anatomy/ Doctor Love Show and eh just not my thing. She seems a a nice enough person but honestly this book didn't really need to be made.
Books that I started but haven't finished yet:
Some Girls Are by Courtney Summers- This is a good book but it has a lot of things in it that are very similar to personal experiences of my own and honestly it keeps bringing up very bad memories...I may not be able to finish this one but I am trying.
I didn't get much new reading done last month. I seemed to be struggling to keep up the ones I actually did read and I'm not sure if it was the books or the fact that I was busy but thankfully I think November is turning out to be a better reading month!
Be sure to checkout the linkup for more reading recommendations!