Good Morning Everyone,
It's Wednesday and you know what that means....
...I've been riding the pre "Moon Sickness" crazy train. I've been bouncing from Happy to Crazy in less time than it takes to blink. I'd apologize to my poor husband....if he weren't so annoying.
...No matter how many times I have read the books or seen the movies I still bawl like a baby during the sad parts of Harry Potter. The hubs and I watched the last two movies the other day and seriously just buckets and buckets of tears. I love you Harry.
...I never expected to be one of those people that want Starbucks all the time but damnit I cannot go into Target without wanting my Caffe Espresso Frappucino. I do not understand why it is so addicting, but...
....I spent yesterday curled up on the couch with Kyra listening to my newest audio book and practicing my knitting. I lead a very crazy lifestyle.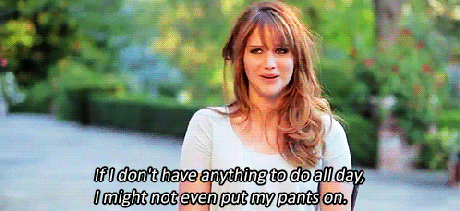 ....This is how I feel when I think about putting on a swim suit at any point during this summer...
... I saw these and immediately thought "COSPLAY!!!!" Because I am a Nerd.
...I open my Facebook news feed and see a post on the new "C-String" (You can google it if you wanna, I'm not putting that on my page) and all I can think is.....ew
Okay so those are the confessions this week! Make sure you join the linkup for more 'fess up goodness!