Good Morning Everyone,
Going to do a little weekend recap today!
Friday:
Spent the morning cleaning and then my husband called me up to say he would be getting off work early and if I wanted to go see the new How To Train Your Dragon movie. Of course I wanted to go see it because I am really just a four year old trapped in this body.
So mom offered to watch the baby for us and we took off like we were teenagers again. Here's a selfie to prove it! (He never takes these and he wasn't thrilled at the idea of taking one but I felt cute and happy to be with him so I demanded...and won of course!)
How To Train Your Dragon was AMAZING. So good but honestly if you are a softie take tissues. Seriously lots and lots of tissues because I cried BUCKETS. Not kidding. BUCKETS OF TEARS.
After that movie we did a little shopping at T.J. Maxx where I scored some awesome deals. Wanna see? I'm thinking of doing a haul post because I also got some stuff from Ulta and I really wanna show you all the deals I got!
Once we were done shopping we decided to see a second movie. My father's day gift to him was to take him to a movie of his choice so we ended up seeing A Million Ways to Die in the West. My husband loved it. I was....less in enthused, but glad he enjoyed it.
After the movies it was time to head home and get our little lady who was Exhausted! (So was Grandma-ma) Great day all around.
Saturday:
We spent the morning doing things around the house but that afternoon we had a birthday party to go to. My cousin's little girl turned 9 making us all feel old. The party was a lot of fun with good food, cupcakes, and a pinata. They even let little Kyra take a turn hitting it! Her dad held her while she did, I was not brave enough for that!
Sunday:
Father's Day!
That morning I made breakfast for my husband and gave him his card from Kyra. It was really adorable and he spend the morning playing with her and making her laugh.
Later that afternoon we went to my parents' place and had dinner. Terkiyaki chicken, corn on the cob, rice...it was all SO GOOD.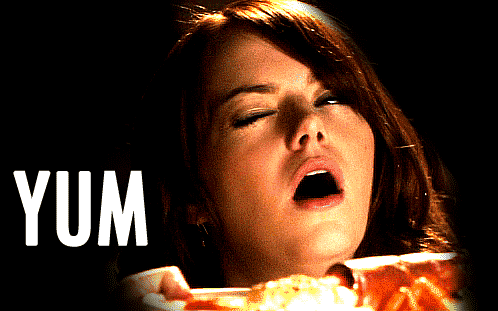 Then dad opened his presents and we visited for a while before he had to go in to work.
Then the troops (my brother, his g/f, my youngest brother, and my mum) all came over to our house to see the puppies! Lots of fun and the little fur balls are SO CUTE. (Here are a few pics of the ones that would hold still!)
So that was the weekend update, pretty busy one! Tomorrow will be my favorite post of the week, CONFESSION DAY! Be sure to join the link up and tell us all your dirty secrets!
Big hugs from here! Have a great day!