Good Morning Everyone,
Happy Hump Day!
...I confess that lately I have been wanting to run off to another country...partially because I feel the need to travel....partially because I want to run away and not be an adult anymore....
...I confess that I'm headed for a pit of despair when I think about my car. The air compressor is going out and unless I drive 70mph the air doesn't get cold in my car. Not comfortable for me and the baby. Seriously this is how I feel right now...
...I confess that this has been me for the past two nights....
...I confess that in one weekend I managed to undo all the progress I had made on the weight loss front. I may never be thin again. I'm not sure I care at the moment....
...I confess that I have given up trying to tame my hair this summer. It is going to be in either a bun or a braid the rest of the season. Going to be rockin' it like Katniss.
...I confess that the only way I will be rocking said braid is if I have my Mum do it. I can't French braid or Dutch Braid....you'd think with all this hair I would be a pro at styling...hah!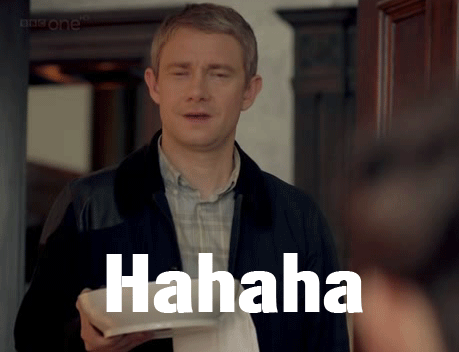 ... I confess that I am really bummed no one joined my link up.
...I confess I've been thinking of taking the blog down or making it private. I'm confused why some blogs are SO popular and have SO many followers even after only being up for like...a year. What am I doing wrong?
...I confess that I didn't mean for this to be such a downer post and the gif above was an attempt to cheer myself up.
...I confess if I could sew I would spend the rest of the month locked up and creating Cosplay costumes. I blame Heroes of Cosplay for this. Also the fact that I am not in fact a real adult.
...I confess I will be spending my evening watching The Walking Dead over again, reading all the confession blogs and drinking a glass of wine, except it probably won't be wine and will most likely just be water because of this....
Okay kids, I'm out of here. Happy Hump Day Everyone!