Good Morning Everyone,
It is Wednesday!!
And you know what that means! Happy Hump Day/ Confession Day!
I confess that I have a problem when it comes to lusting after makeup/ beauty products. Most specifically these things: (In Order: GlamGlow face Mask, Urban Decay Electric Pallet, Fitbit Flex, and Too Faced Melted Lipsticks)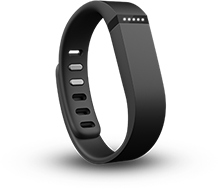 Obviously I cannot buy all of the things because I am a grown up and realize that my money has to go to more important things like food and bills, you know the boring junk. However if I win the lotto....
I confess that there are no less than 5 light bulbs burnt out in my house...
I confess that when I am feeling lazy but still need to vacuum my couch I just put the whole vacuum on the couch and run it across. Yup lazy.
I confess that I totally stole my mom's area rug when she decided that she was going to get new ones. Gotta love Freebies.
I confess that I had a major freak out when I discovered THE BIGGEST BEETLE EVER on my shirt. I had to get my husband involved. I had the creepy crawlies for the rest of the night. ADDITIONAL FREAKOUT- I was walking down to the basement to get the dog out of the kennel and on the stairs was a really big spider. I take my shoe off to squish it and as I do a MILLION baby spiders go EVERYWHERE! I had to have my husband get the vacuum and suck the buggers up. GROSS.
I confess that I cut my three mile walk to two miles yesterday because I was wearing the wrong socks. Hello Blisters!
Okay that is it for me! I gotta get the little one ready so we can make it to Story Time!
Have a great day everyone, can't wait to read you confessions!