Okay so I didn't get much reading done this past month. Or at least I didn't read many books, I spent a lot more time writing/reading my own stuff and then reading lots of creepy stories online to get my Halloween fill....also I was having a hard time with books this month and none of the ones I'm really excited to read have come in from the library yet.
Anyhow this is what I read last month.
The 5th wave by Rick Yancy- I picked this up on a whim because I had seen that it was a movie and thought I would read the book first. Also the movie stars Chloe Grace Moretz and I really like her as an actress. Overall this was a pretty boring as far as YA reads go, the post apocalyptic world stuff is pretty overdone at this point and this one was really predictable in both characters and plot. It wasn't horrible but it is pretty ridiculous when it comes to cliche. I think that adults that are just fans of YA will get bored and might just want to give this one a miss!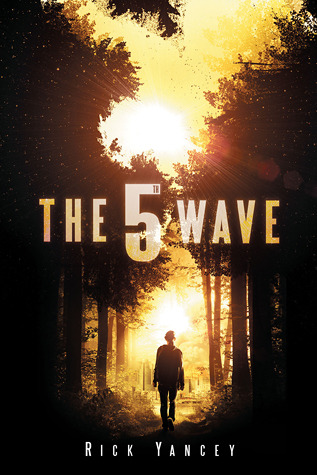 Bad Girls Don't Die by Katie Alender- Okay so this book looks SUPER creepy right? Disturbing and weird and totally something that I would pick up off the shelves and obviously I did. HOWEVER, this book was trite and boring right from the get go. The characters are just so utterly predictable....No one "gets me" rebellious but super smart girl, Weak willed younger sibling that will obviously be the target, Boy love interest that is just meh, Evil cheerleaders....*sigh* I just wasn't impressed and by the time the story actually got around to the ghost portion I was pretty much done and in my do not care mode. I started to give it three stars because I felt bad for giving it less but I think two stars is more than enough. Not the ghost story I was hoping for.
Okay so I didn't get much reading done the past month but this month is already looking up in the book department! Hopefully I will find some winners this time around!