It's the best linkup of the month!
Time to see what I read last month!
A Thousand Naked Strangers: A Paramedic's Wild Ride to the Edge and Back by Kevin Hazzard- I confess I picked this book up purely based on the title. I mean how can you pass a title like that up? This book was as a promised a wild ride. It is the true account of Mr. Hazzard's years spent as a paramedic and just a few of the cases he worked while on the job. Stories of overdoses, burnt out medics, crazy ambulance rides, and the apparently thrilling, Cardiac Arrest. From the moment he made his decision to become a paramedic and the less than a year training it took to get him prepared I was hooked. Mr. Hazzard writes with a dry humor that I can relate to and even writes the most gruesome stories with a humor that still made me laugh out loud even when I felt truly horrible for those that it affected. I learned a lot from this book and some of the stories will haunt me though definitely not as much as they haunt the author himself. I will say that if you have a weak stomach or are not into the medical field or weird medical cases then you might give this one a miss. However if you, like myself, are curious to know just what goes on during a paramedic call without having to actually go on one...pick this up!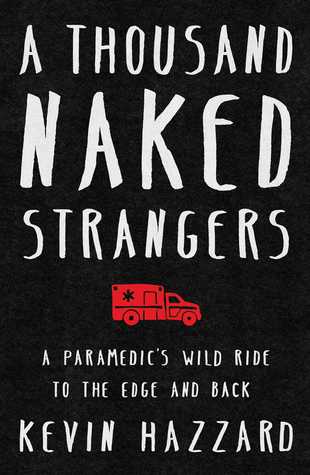 How to be An American Housewife by Margaret Dilloway- This story follows two women. Shoko who left her family when she married an American soldier and her daughter Sue. Shoko left her family when she married and American soldier after WWII, causing her brother to disown her. However when she becomes sick she sends her daughter on a mission to Japan to find her brother and tell him how much she misses him. This trip is eye opening for Sue who has always felt very distant from her mother feeling that she never lived up to her mother's expectations. I loved reading about Shoko's life before she got married and left for America and how she when she arrived she tried to be the perfect American Housewife drawing her knowledge from a book of the same name despite the differences in her own upbringing. I also enjoyed learning more about Sue but it took a bit for me to really get into her character. Thankfully toward the second half of the book Sue really got to narrate and I appreciated her story line a lot more. A great read if you are like me and love Asian Culture or if you simply want to see what was expected of the "American Housewives" from the past.
I hope to get a lot more reading done this month as this was a pretty slow one (there were 3 books I just could not finish) and I can't wait to see what you all read to make my reading list expand again!