I confess I go in to Comic Con with the best of intentions and a budget but always end up seeing the most awesome stuff and well...
I confess that a drinking game could be made out of how many Harley Quinns you see at the con...also Deadpools.
I confess that while I try to act super chill about meeting actors that I really admire when I actually meet them? No Chill. No chill at all. Starstruck.
I confess that Game of Thrones gave me all the feels this week. Seriously I am scarred for life......That was not OK. NOT OK.
I confess that this is going to be a short confession session because I have Comic Con on the brain and tomorrow's whole post is devoted to the recap!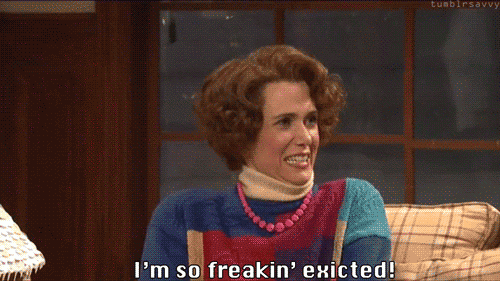 Happy Humpday Everyone!