Good Morning Everyone,
Welcome back to Confession!
Let's Confess....
I was SO jealous when my family went to see The Martian last Friday. They all went during the day and I couldn't go because I am pretty sure that Kyra would not appreciate the story as much as I would. Also I am not one of those people that takes their kid to an adult movie only to have the kid get bored and then annoy everyone else there. #respectfulmom .
I confess however that while I was pouting Robert took Kyra and I to the indoor playground at Marshalls were Kyra had a blast and then we went to Texas Roadhouse for dinner. #yum
I was beyond thrilled that we went back to Ren Fest on Saturday. It was kind of spur of the moment. My parents were going and my brother and his girlfriend were going to be there as well so we decided to give it another try. I am so happy to say that Kyra was perfect this go around. Maybe it was because her grandparents were there. Maybe it was because we plied her with yummy food stuffs (funnel cake was a particular hit). Or maybe it was just a better day. Whatever the reason this trip was awesome and I had all the fun I had expected from the week before!
I spend the majority of Monday working on my blog and catching up with comments and other blog posts. So if you got a comment from a post from two weeks ago, I am not a stalker, I just was playing catch up. I did manage to catch up however and it just makes my little heart sing!
I confess that I totally thought the book linkup was yesterday and nearly posted my post but thankfully I read Megan's post on Monday and it reminded me that it is in fact NEXT Tuesday. I have no idea why I got so ahead of myself!
I confess that when we got out of the grocery store for under $100 bucks I did a little dance in the parking lot. #budgetbabe
I confess that I have been EXTRA nice to my pups since I started watching ZOO on Netflix......#Iloveyou #pleasedonteatmyface
That's it for me this week! Be sure join the linkup and confess to your heart's content!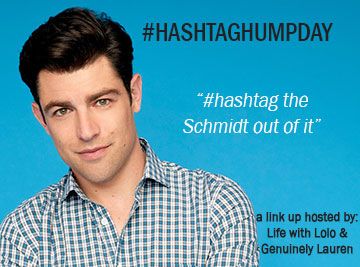 Happy Wednesday Everyone.