Reading.... Some Girls Are by Courtney Summers. Not very far in at the moment but I am completely hooked. It was highly recommended at last months Show Us Your Books Linkup. Speaking of the linkup, it is taking place tomorrow for our September Reads! (Edit: It's NEXT Tuesday! I'm ahead of myself already....) Be sure to stop by and add some awesome books to your reading list!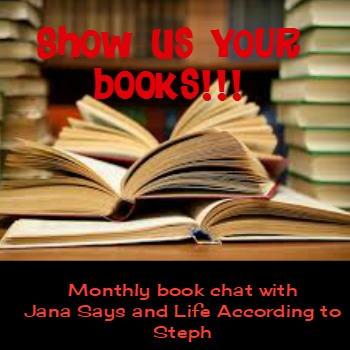 Watching....Zoo on Netflix. It was just added at the beginning of the month and I am totally into it. I even put the book it is based on on hold at the library because I just have to know what is going on and why the animals are suddenly turning on humanity. Very Intriguing!
Needing.....to do a massive amount of chores since I took the weekend to run around and have fun instead. I don't really mind except the dishes....ugh I hate dishes.
Wanting.....to get my Christmas Lists complete so that I can start shopping and getting ready for the season. Sure it may seem early to some but as a budget shopper I need to be prepared should things go on sale!
Enjoying.....the fact that this has been the weather for the past couple days. Yay Fall!!
Happy Monday Everyone!