Good Morning Everyone!
It's that time again! Best Linkup of the Month!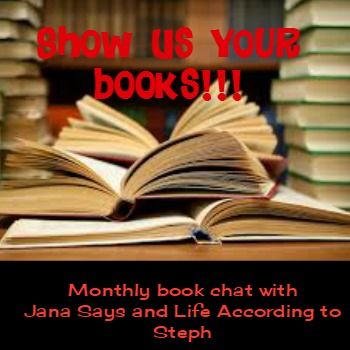 Here's what I read!
The Cure for the Common Breakup by Beth Kendrick- This book was just fun. It was a little predictable and silly but a great one to read if you enjoy lighthearted romance novel types. Also I am so tempted to make the The Cure of the Common Breakup Drink! Also it is labeled as Black Dog Bay #1 so I am hopeful that it will be a series! I had read another book by Kendrick before the Lucky Dog Matchmaking Service and it is one of my favorite books. Also silly, a little predictable, and fun. Sometimes you just need something light!
Perks of Being a Wallflower by Stephen Chbosky- I own the movie but I had never read the book. I have to say that I was really impressed with how the movie stayed pretty much true to the book! Charlie was even more awkward in the book version however but that was okay. It made me uneasy and I think that is how you are supposed to feel when you read this book. Everything has another level to it and every event feels like a life changer when you are a teen...some of them are life changing and you never even realize it. Great book and of course it has one of the best quotes ever, "We Accept The Love We Think We Deserve" Some of the truest words ever written.
Death by Tiara by Laura Levine- This is number twelve in this series and yep it was predictable as all get out. I never mind though because I have been reading the series forever and I don't mind that it is a cozy mystery with pretty basic and stereotypical characters. I love Jaine and I love her cat Prozac. Her parents are super hilarious as well. This is a good one to read if you don't mind that the mystery is simple and are just in it for the laughs. Another good one for light reading that doesn't involve any effort!
People I want to Punch in the Throat by Jen Mann- I have a love/hate relationship with this one. I loved her wit and her blunt delivery. Some of the things she says I agree with wholeheartedly but some things I just couldn't get on board with, but the one thing that irritated me the most was that she referred to her husband as The HUBS through the whole book. Now this irritates me in general but since I got the book on audio book it was ten times worse. That being said this is a pretty funny book if you are into reading about the ridiculousness of the "mommy wars" and suburban life in general.
The Raft by S.A. Bodeen- I picked this one up on a whim and honestly I enjoyed it. It was a very quick read but the tension in it was very real. Basically the main character ends up stranded on a raft in the ocean. No one knows that she was even on the plane so no one knows where to look for her. Reminded me a bit of Life of Pi but not nearly as in depth. Still it was a good read.
Wild by Cheryl Strayed- To be honest I only picked this up because I saw it was going to be a movie with Reece Witherspoon. It was a good read and I can appreciate her determination to walk her way back to the person that she was....only to find someone better along the way. I did watch the movie and it did a very good job of telling the story and skipping over the slower parts of the book. If this isn't your style of book you might check out the movie.
Room by Emma Donoghue- Another one being made into a movie but I actually picked this one up because of this linkup! This story was really intense at the beginning but slowed for me toward the middle. Written from the point of view of a five year old, it can at times be a little frustrating to read. Jack has lived in "Room" all his life with his mother. "Room" is his entire world and he doesn't understand why his mother so desperately wants to escape from "Room" and from Old Nick. It was a good story but like I said it slowed at the middle for me and I had to kind of push through to finish it.
Castle Hangnail by Ursula Vernon- This is for my fans of JV fiction, or if you have kids that are ready for chapter books. A very cute story about a band of minions that are taking care of a castle and waiting for a new master to take over before the castle is decommissioned. A new master does arrive in the form of Molly, a young girl claiming to be the new wicked witch of the castle. Loved this one and I am hopeful it will turn into a series because I think Kyra will really love it when she is older!
Down the Rabbit Hole by Holly Madison- So I've stated before that I'm not really into reality TV but when I was in college I did love to watch The Girls Next Door so when this book came out I knew that I would read it. It's a "tell all" style book where Holly Madison recounts her time at the playboy mansion as one of Hugh Hefner's girlfriends. It covers everything from how she got to the mansion, her time there, working on Girls Next Door, and after she left. I personally enjoyed the book but I took it with a grain of salt as well. There are always different sides to the same story and while I did enjoy Holly's side I felt that some of it may have stretched the truth a bit. I would recommend this one if you were a fan of the show, or if you just want to read some down and dirty secrets of the mansion.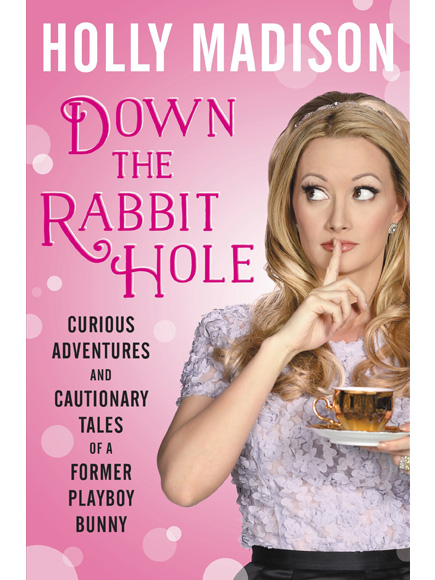 Whew! That was a lot of books for the month! I can't wait to read about all of the books you read last month as well! Be sure to join the linkup!