Good Morning Everyone,
Time for Confession!!!
I confess that I had no idea how to "close" an app on my phone. It kept locking up and the battery was draining a lot....so I went and looked up the problem and it said I probably had too many apps open and showed me how to close them...apparently hitting the HOME button is not the same as closing the apps....Fail.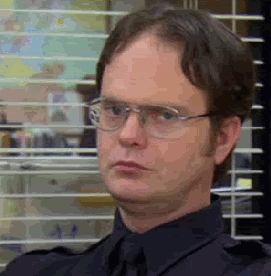 I confess that I am totally freaked out by the prospect of having to clean out the wisdom tooth area with a syringe full of water. Seriously it bothers me there is a hole in my mouth and that I have to stick something that resembles a needle (only not really at all) in my mouth. Just Ick.
I confess that my brother and I have watched about 40 episodes of Will Wheaton's Tabletop on YouTube in two days...
I confess that while I am pretty much over the Red Velvet trend....these cookies are the bombdotcom.
I confess that I am THRILLED to be going to ALL THREE DAYS of Planet Comicon this year!
So that's it for the week, I know it's pretty short but honestly it has been a pretty quiet week this week and I'm really just enjoying getting my house back in order and being pain/wisdom tooth free!
Don't Forget to Linkup!