The Ritual by Adam Nevill- I am still kinda pissed at this book honestly. The first 3/4 were scary as all hell. 4 men lost in the wilderness being hunted by a monster that can also attack their dreams. Seriously it was thrilling and had me going...then suddenly....the whole story changed. I won't give spoilers but the last bit of the book was slow and pretty much stupid. I gave the book 2 stars only because the first bit was awesome. Disappointing.
Daughters Unto Devils by Amy Lukavics- I did not know this was a YA book when I checked it out. I had seen it on a list of scary books (which is kind of the theme this month. I was in a mood apparently.) and just picked it up. This book was weird. Creepy sure...but weird. It might be because it was trying really hard to be a disturbing horror book while still keeping the YA rating. I liked the overall story but it felt really rushed at the end and when it did reach the end it was pretty predictable. Just okay in my opinion.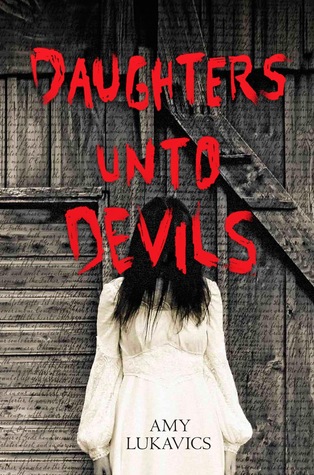 The Killing Lessons by Saul Black- This book has me torn as well. The story was gripping and had me intent on finishing but at times the book was also sluggish and I found myself skimming a lot. Usually I was skimming during Valerie's sections where she laments about LOVE and LOST LOVE and how she KILLED LOVE....she was a bit pathetic in that respect. However the killers and the story of Nell and Claudia had me gripped tightly. I HAD TO KNOW what was going to happen and stayed up late finishing this one. It's creepy and also pretty graphic so fair warning if you are going to check this one out.
Be sure to join in the linkup for more awesome reads! Best Linkup EVER.