Good Morning Everyone,
Today I'm going to tell you a little story.
Every year it seems like around this time we find ourselves with a Quest.
This year's quest?
Finding the elusive ornament.
Every year we get a Hallmark ornament. Sunday we decided we would go shopping for ours this year. We got to the store and it was super crowded and it was making Kyra pretty fussy so we stepped outside to look up the options online.
The online listings had a lot more ornaments than we saw in the store but there were two ornaments in particular that we knew we had to have.
Behold "Baby Mine" and "The Great White Menace"
I wanted "Baby Mine" for Kyra for sure. I love the movie Dumbo of course but the song in particular always makes me cry..in a good way! Bobby had to have Jaws just because it had the theme song and well you know it's JAWS!!
Both were out of stock at the Hallmark we were at so we drove to another Hallmark a few miles away.
Out of stock.
So we get on the phone and call the mall that is about 45 minutes away. Out of stock. The girl then tells us that these two particular ornaments were very popular this year and they have been out of stock for weeks.
You may not know this about Bobby and me but we are competitive and now that we know these are hard to find...it has become a Quest!
Ornament Challenge:
ACCEPTED
We look up the numbers for all the Hallmark stores in a 100 mile radius and Bobby starts calling.
Out of stock. Out of Stock. Out of Stock.
Finally he finds a store that has "Baby Mine". They put it on hold for us but they don't have "Jaws".
The calls continue.
Success! There is one store that has the display model of "Jaws" left and they are willing to sell it to us...however we have to pick it up that night!
So we drop Kyra off at my parents and get on our way. Both stores that we have to get to are a LONG way away....and it is 3pm by now....the stores close at 5pm.
It's a race against time.
We arrive at the first store by 4pm and pick up "Baby Mine". It's finally ours! SO PRETTY!
One down....now we just have to get our fishy friend!
As we start the journey to the other store we notice that one of Kyra's toys has become lodged under Bobby's seat.
We now have to listen to Polly Wolly Doodle....for 40 minutes. No joke.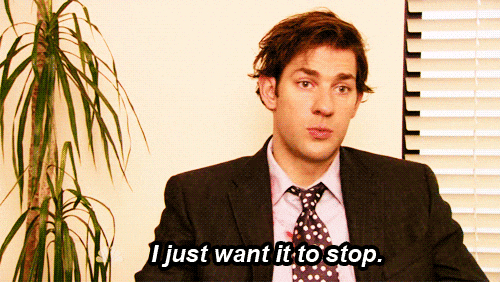 At last we arrive and the lovely ladies sell us our toothy friend!!