Good Morning Everyone,
It's time for the weekly confession and today I bring to you my writer's confessions!
I spend a lot of time staring at either a blank page or a blank screen. Sometimes I'm working through a problem in my head, most of the time I'm just thinking that I crap at this and have no idea what I am doing.
My best ideas always come at night. Seriously they come to me at like 11pm and keep me up for most of the night. I have no idea why this is...
I don't know where the ideas come from. Honestly I don't. One moment there is nothing and then suddenly there it is...a story. Maybe a picture inspired it, maybe a song....but most of the time it just hits me when I'm doing something mundane like folding laundry or as stated above attempting to fall asleep.
My inner critic is EVIL.
I write a lot of crap that will never be seen by anyone. Gotta write the crap before the good stuff comes along.
I worry that I don't write enough on a daily basis. On bad days I worry on an hourly basis.
My best procrastination is done when I am in the middle of a story. My house is always the cleanest when I'm stuck on either a character problem or in the worst case a giant plot hole.

I avoid telling people what I write about because it makes me sound like a crazy person. Also I tend to get really excited and probably look like a crazy person as well.
If I play a song on repeat for days...it means it is the only thing that will conjure up the scene properly for me. For some reason music helps me with fight scenes the best. Or heartbreaking scenes.
I used to fill notebooks with stories. Pages and pages. But as I have gotten older I am more critical of myself. I miss when the joy of writing was so easy to find and the inner critic hadn't gotten so silver tongued.
Writing keeps me going. If things start to fall apart with me emotionally it usually means I haven't gotten the quiet time to spend writing. I always feel the most wrung out when it's been days since I wrote anything.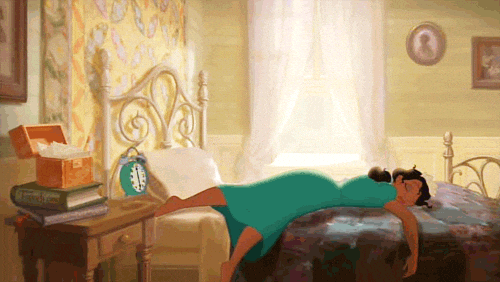 Anyone else relate to these? A lot of people don't consider blogging a true form of writing (at least not where I am from) but I feel that these things relate to my blogging just as much as any other story I am working on!
Be sure to join the linkup and Happy Hump Day Everyone!