Good Morning Everyone,
Happy Friday!
Time for the Friday Five, this week's is a bit random, fair warning.
1) I agreed to do a 5K with my Auntie this August. I've never done a formal 5K before but I did do the Couch to 5K program a few years back. Also I walked a 5K last weekend when my husband decided he wanted to go to the State Park. Took a little over an hour and that was with Kyra refusing to ride in the stroller after a mile into the trip. Anyhow it is a Breast Cancer Awareness 5K and since my mom is a breast cancer survivor it seems a good one to do!
2) My little brother was up for an internship after he graduates college in two weeks. He found out Wednesday that he did not get the internship. He actually got offered a FULL TIME JOB! He starts the week after he graduates and I could not be happier for him. It is so great that he will finish school and be able to go right into the field that he studied for. (Video Production) I'm glad he isn't one of the many that study and study only to end up with a degree and working at Target, because that happens all too often. Super proud of him!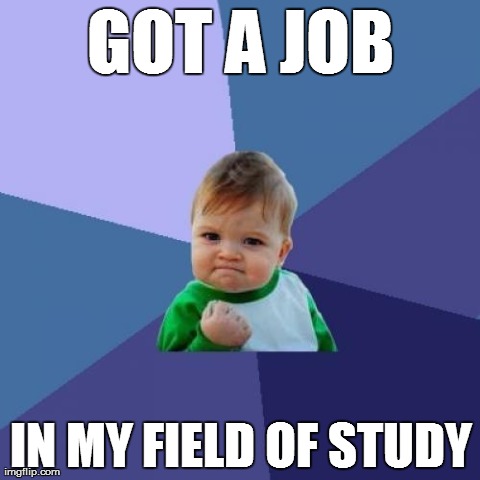 3) My mom came over on Wednesday and helped me get the basement room all cleaned and cleared out for my friends to come and visit next month! That room tends to be a "catch all" room but now it is cleaned up and ready to go. Half of it looks like a little hotel room and the other half has storage shelves now that I am using for my stockpile as I get better at coupons. I've gone down there like twenty times to just stare at the lovely space. Clean rooms make me so happy.
4) After nearly two years of being lost I found our Passports. They were tucked in with Wedding Cards and things....it figures. My husband was thrilled. I think he might of thought I lost them on our honeymoon or something. HAH! I knew they were in the house, though how they ended up in the wedding box remains a mystery.....
5) I am considering putting together a list of my top Young Adult Fiction books. I know that Summer time means some kiddos will be looking for books to read (unless your kids are weird and like play outside or something...) and I know that beyond Harry Potter it can get pretty tough to give slightly older kids recommendations for books. Also these books are good enough for any adult to read as well!
Alright I'm out of here! Everyone have a great weekend and a Happy Easter!
Big hugs!