Confession Day!!!!!
I confess that I have been blasting this song on repeat for like four days now. I wasn't into it at first but now I must play it until I hate it...pretty sure my husband already does.
I confess that I am giddy about the return trip to Renfest this weekend. I know you all are probably like "Seriously? Again?!" but yes again. This time the hubs and I are going alone which in itself is really exciting!
I confess that despite my efforts to really like this flat iron it is just not as good as my CHI....which is dead....boo.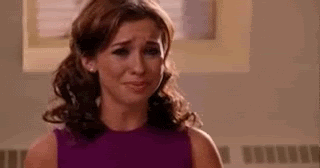 I confess that every time someone rolls their eyes at the Halloween Decor and Christmas decor I want to punch them in the face. Stop raining on my parade!
I confess that when I saw some young girl at Target on Monday in leggings, a sweater, boots, and a scarf....while it was 85 degrees and muggy as hell out...and she is talking loudly on her phone about "fashion trends"..... I just .....UGH......
I confess that I am so thrilled that the new shows are on TV again! The Strain, Gotham, Blacklist, Sleepy Hollow....SO MUCH GOODNESS. Of course next month is where it is is at....Walking Dead and SUPERNATURAL!!!!
Well that is it for me this week! Hope Everyone is having a good one! See you tomorrow!