It's time for the absolute best linkup ever.
I have been looking forward to this one for a while now since I missed the last one. Although I didn't get a lot of reading done this past month to be honest. It's been hard to read since I can't seem to stay settled for very long, but I am working on it. I really am. However the two books I did read I enjoyed and I wanted to share them with you all today.
So here we go:
You by Caroline Kepnes
This book was SO CREEPY. I mean it was just seriously disturbing and yet I could not put it down! I finished it in less than 24 hours because I was hooked. I had to know what was going to happen next even though I was thoroughly disturbed. Honestly I cannot wait to pick up the sequel because it was just that good. I mean I really loved it even when it was terrifying and at times grossing me out. If you are into books that will make you want to look over your shoulder and wonder just what sort of people there really are in this world...well this one is for you.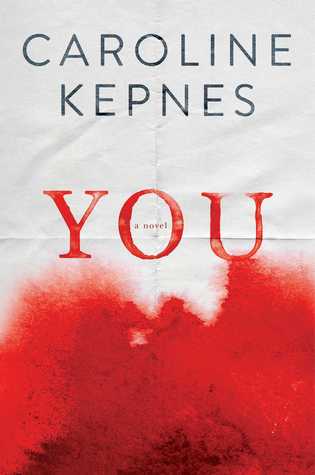 Snow Flower and the Secret Fan by Lisa See
I picked this one for the Book Challenge that Erin is hosting and I have to say I was not disappointed. I have read Lisa See before and liked her and this book was no exception. I have a fascination with all Chinese traditions. Foot binding, hierarchy, the expectations of the women and men and how the households and marriages were arranged.....it all fascinates me. This book touches not only on those topics but also focuses on the bond between the women that lived through these things. I loved seeing the different bonds the women developed...the good and the bad. The story was both wonderful and at the same time heartbreaking....but that is the way that life is. A great read.
Short and sweet this past month but hopefully this month I will be able to get more reading done!
Until then be sure to check out the linkup and see what everyone's been reading!