Kyra is starting preschool in a few weeks. I'm so excited for her but also a little heartsick over it. I mean she has been my buddy for the past 4 years and we have never spent more than 12 hours apart since the day she was born. Not that we will be spending that much time apart I mean it is only a few hours a week but still....my baby girl is growing up and it's happening to fast!
Kyra also started gymnastics this summer. She has loved it since day one and I am so proud of how much she has learned these past few weeks! She can now do a bridge and climbs the ladder all the way to the top! She was so scared she would cry when it was time for the ladder in the first weeks but then about 2 weeks ago she just did it and reached the top and hit that big red button. Seriously I am just so proud of her I could burst into little fluffy bits of pride. She's growing and learning and I just cannot handle the cute of it all!
I know it is fuzzy but she did it and I am just so proud!
I'm also planning on taking a whirlwind trip in just a few weeks. I don't have a lot to say about it yet because it is kind of a surprise/crazy thing and I don't want to jinx it but man I am excited and I cannot wait to see how it all turns out! It's going to be an adventure!
Working from home has been amazing this summer. Though it is not without its challenges. Sometimes I find myself utterly annoyed at taking on an assignment when I know that I've got a million other things going on at home. But I want those dolla dolla bills yall. It's been nice to contribute after so long of not having any income at all. I love knowing that I'm helping in any way that I can to keep our family going.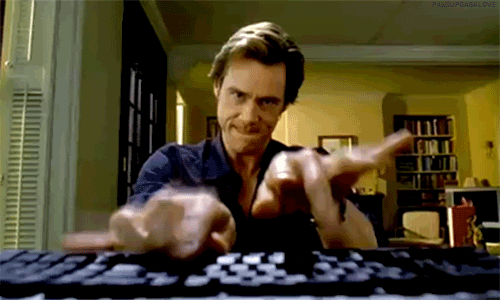 I'm also on the hunt for a new planner. I have loved bullet journaling but I have found that since my schedule is picking up I need something with a lot more structure that I can just grab and not worry about making a layout for it because the week is already there set up and I just need to fill it out. That isn't to say that I don't want something pretty and full of adorable stickers and cool markers but I need something that has some of the work done for me. It's going to get crazy around here once school starts and with gymnastics and with work.....yeah. So if you have any planners that you are legit happy with please let me know because I am overwhelmed with options. Also if it isn't too expensive that would be awesome because I want to get the absolute best bang for my buck!
Well that about sums up the current situation. I'm back into reading again and writing again and that is making me happy. I've also been focusing on taking an hour out of each day for my own personal use and that is helping me feel like a human again and thus everyone in the house seems happier. Who knew?
Happy Thursday.