So many good books this month! Totally made up for the lackluster reading in October. I cannot wait to share with you all!
1. Suck In Your Stomach and Put some Color On! by Shellie Rushing Tomlinson - This book as Steph so nicely puts it Passed the Time just fine. It was funny and a quick read though at times repetitive. Some of things that her mother said however rang right back to my own childhood and that was when the book was the most hilarious! I'm not from the South....though some may consider Missouri the south....I don't really think so...anyhow while I'm not a Southern Belle by any means I do remember many of these sayings being said to me as I grew up!
2. The Coincidence of Coconut Cake by Amy E. Reichert - I love books about food. Seriously. I saw this at Target and put it on my library list immediately. I read it in a day. I loved the characters and though I knew the basic outcome/premise of the story it was written so well that I didn't mind. In fact I was just eager to see what happened. Also I wanted to go to Milwaukee immediately and try some of the foods they talked about! A really great read and will most likely be added to my home library very soon!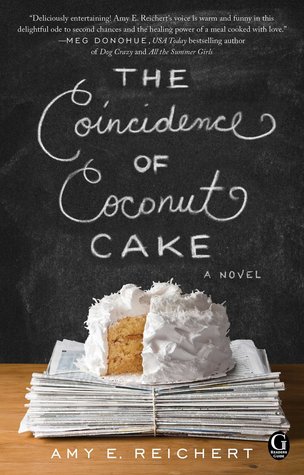 3. Book Scavenger by Jennifer Chambliss Bertman- Picked this one up at the library just spur of the moment and I am so glad that I did! This JF book made up for all the bad YA books I read last month! The story is very entertaining and fun. I will be reading this one to Kyra when she gets older for sure! I liked the puzzles and the characters. I also really want to play the Book Scavenger game, it sounds like a blast!
4. Scrappy Little Nobody by Anna Kendrick- This book was hilarious and I am SO glad that I got the audio book version since Kendrick reads it herself. I feel like I can completely relate to her social awkwardness and I loved hearing her stories about how her career began and what it really felt like during the process. Funny and quirky and very enjoyable.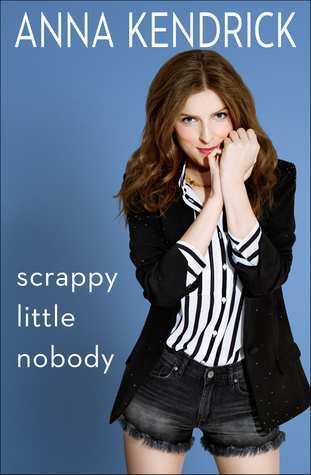 5. Jurassic Park by Michael Crichton- I actually got this one on Audible at the request of my husband and started listening one day while I was cleaning and was immediately hooked. I love the movies but I had no idea how intense the book was! Normally you either like the book or the movie more (normally the book in my case) but I have to say that I like both equally. There were some major differences between the two and that made the story even more intense when things didn't go exactly as I thought they would. Very much enjoyed this and immediately downloaded the second book as soon as I finished it!
6. The Lost World by Michael Crichton- VERY different from the movie and very different from what I expected! I really enjoyed this book though not nearly as much as the first one. I have to say that I grew pretty weary of a main character always getting hurt and then getting drugged up being used an excuse for rants/tirades/exposition. Other than that I loved the narrator and would have liked to see more of the strong female characters that were in the book in the actual movies!
7. #GirlBoss by Sophia Amoruso- This book was just okay for me. Honestly it felt more geared to a young twenty something as opposed to my age group so that might have been the disconnect there. It wasn't bad by any means and I feel like those that are just entering the job market and wanting to learn and possibly even excel this would be a good one to read. It passed the time just fine.
All in all some great reading this past month! Now it's crunch time to finish before the year is up!